The Chrome operating system which powers devices like the Google Pixelbook Go, Lenovo Chromebook Duet and various other Chromebooks just got a major feature upgrade. As the platform reaches its tenth year of development, Google announced a special upgrade to the platform to help users better work across their devices. Here are some of the most notable:

Chromebook Phone Hub
Google added "Phone Hub" to the platform to allow users to have better control of their mobile devices from their Chromebooks. This "Phone Hub" allows you to view device notifications, check the tabs you last had open in chrome, set up a wifi hotspot quickly and even respond to messages from the Chromebook. This feature is really easy to set up, using Bluetooth/wifi to pair the devices and exchange information.
WiFi Sync
Similar to Microsoft Windows and MacOS devices, Wi-Fi Sync allows users to easily connect to trusted Wi-Fi networks across devices. These wireless networks will now have their credentials stored in users' Google accounts so that when you connect from a new device it will be easy to set up.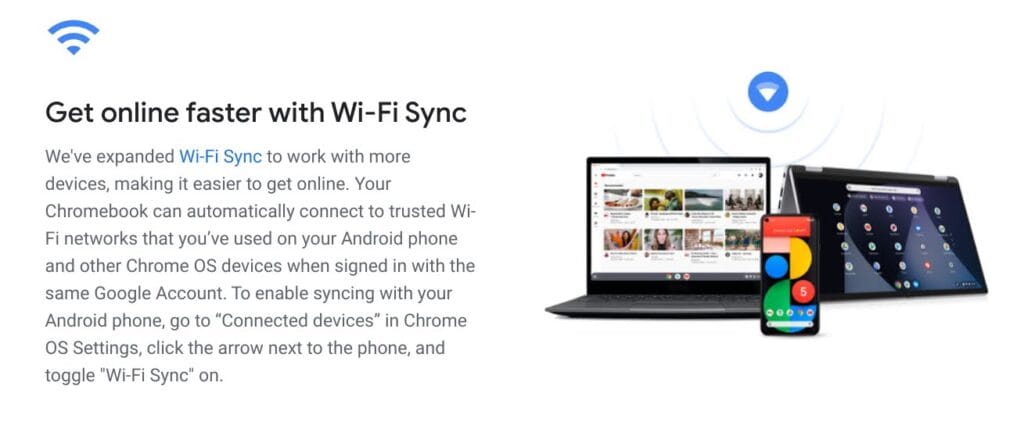 Next-generation screenshots
Powerful new screenshot tools have been expanded to Chrome OS. This means that users can now crop, edit and screen record virtually anything on their Chromebook right from the screen capture menu. This feature gives you exceptionally precise control over which elements of the screen you're capturing and makes it very simple to share.
Copy and paste also got a major upgrade. Chrome OS now saves to a virtual clipboard the last five items saved from any application to the clipboard to give users better flexibility when using the feature.
Amongst many other upgrades, Google made it easier to access media controls on the device. The new Quick Setting menu, will now feature built-in playback controls which will be supported by major music streaming services like YouTube Music or Spotify. Also, users can also pin the new control panel directly to the users' shelf for better access.
For a complete list of the latest upgrades and changes to the ChromeOS operating system, users can visit the Google ChromeOS site here.