The largest platform for editing and creating documents at home, work or school is easily Microsoft Office. With apps like Word, Excel and PowerPoint it seems like using anything else nowadays seems to be almost futile. Since the virtual extinction of the permanent download for Microsoft Office, users are now virtually stuck in paying for a subscription for Microsoft 365 to continue to use the office suite. While $0 might be an overreach, here are some ways you can get a discount or lower your Office expense costs in 2022.
Microsoft 365 is free for students
Students and teachers who are enrolled at most eligible post-secondary institutions get Office 365 Education for free. This version of Microsoft Office includes Word, Excel, PowerPoint, OneNote, and now Microsoft Teams. These are the online versions of the Office suite, but let you use anywhere, anytime the suite without paying a cent. One other thing worth noting is that once you've graduated from the same eligible institution, you actually can get Microsoft 365 Personal for $12 for 12 months here.
Lastly, if you qualify for the Microsoft 365 for Education discount, you may also qualify for a discount on Microsoft hardware like the Microsoft Surface, Xbox devices or other equipment.
Home use program for business
So if you're not a student, getting a discount for Microsoft 365 (M365) might be possible if your employer licenses Microsoft 365 or other Microsoft software at work. The Microsoft Home Use Program allows you to save approximately 30% off M365 subscriptions and 10% on Microsoft Surface devices. To be eligible for the home use program, you have to enter your email address to verify eligibility at this site and then confirm your email at work. You are then on your way to saving some big cash on Microsoft 365.
Home edition or family edition trial
If your employer or school doesn't provide you with access to Microsoft 365, don't worry there is still options. Microsoft offers a one-month free trial of the Microsoft 365 service for both personal and families without the commitment. While this will not be a long-term solution, if you need access to the full suite without paying this is a great option and you can check it out here.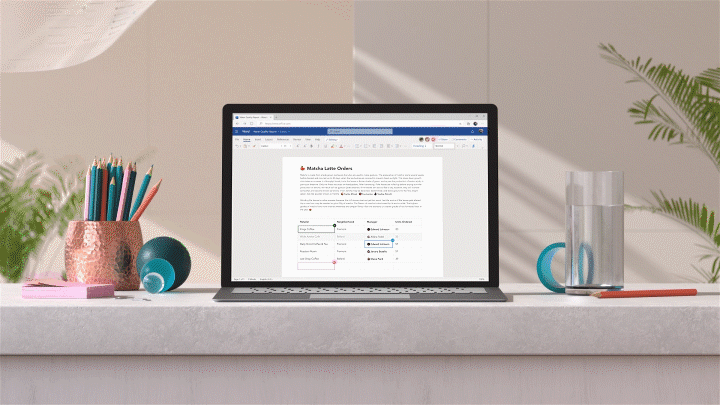 Web-version some M365 apps are free with a Microsoft account
If you need more than one month of access to M365 and don't want to spend the money on the full suite, Microsoft does offer a limited free option. The basic "free" option includes basic versions of Microsoft Word, Excel, PowerPoint, One Note, Sway, Outlook, One Drive, Skype, Forms and Calendar for free with the use of a Microsoft account. If you already use Skype, Xbox or Hotmail, you've got already what you need to use the web versions for free. These web versions, however, are not fully functional versions of the apps but will get most of your work done when you need it. You can check out the free version of the Microsoft Office suite here.