At Intel's 2022 Investor Meeting, leaders from Intel's executive group presented Intel's next-generation hardware and manufacturing strategy, hitting back at AMD (Intel's largest competitor.) Coming 2024, Intel is launching two major new lines of processors which form a major leap in both performance and efficacy for Intel.
The two new series of processors were only identified using their code names "Granite Rapids P-Core" and "Sierra Forest E-Core". That differentiating feature between these processors is that the P-series processors are designed for outstanding performance whereas the E-Core series is designed for efficiency yet both are based on a common platform.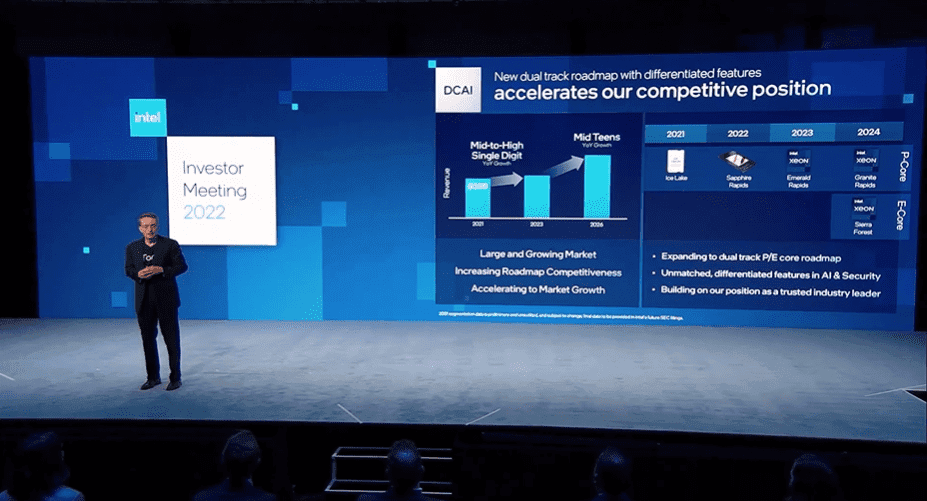 "In talking with our customers, we steadfastly believe that the PC will continue to rise in importance. This has and will continue to rise an increase tam, as we see the number of minutes we see spent on the PCs and the number of PCs per household continue to increase, Michelle Johnston Holthaus, executive vice president, Client Computing Group (Intel). This is despite somewhat sluggish PC sales over the last few years across the industry in the shift towards mobile-first.
Intel's Raptor Lake CPU series
During the presentation, Intel CEO Pat Gelsinger showed off the companies latest 18A chips (albeit in wafer form). In the Raptor Lake series CPU's, Intel is manufacturing them built on the Intel 7 process giving the new processors allegedly double-digit performance boosts, up to 22 cores (32 threads) and enhanced overclocking features.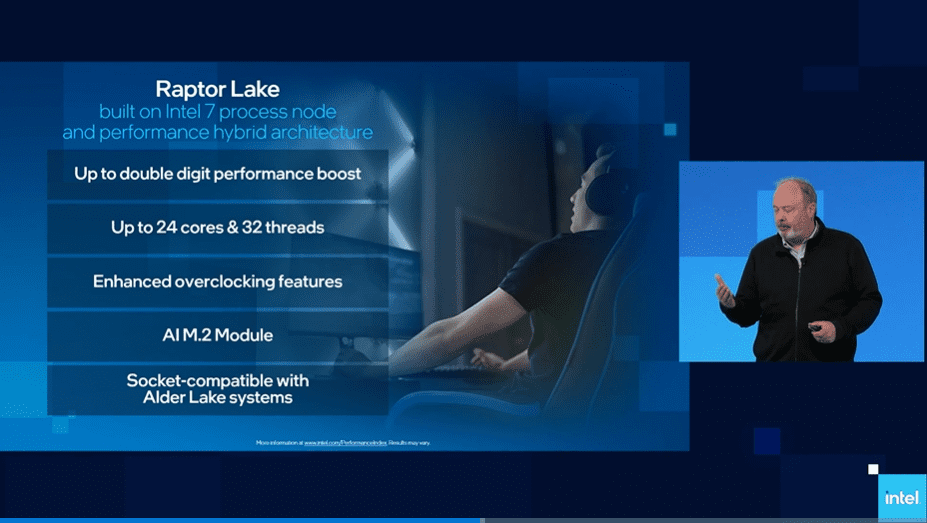 Intel playing catchup building manufacturing
A major challenge in developing Intel's next-generation CPU's has been the lack of progress internally in modernizing Intel's manufacturing factories. Intel's foundries have been significantly lagging the industry-leading facilities from manufacturers like TSMC (Taiwan Semiconductor Manufacturing Co.), Samsung and AMD amongst others.
During the investor conference, Intel reiterated its efforts to build new high-tech manufacturing facilities in the United States. These new manufacturing facilities the company stated would initially be facilities for which the company would be sharing with other organizations that have contracted Intel for semi-conductor production.