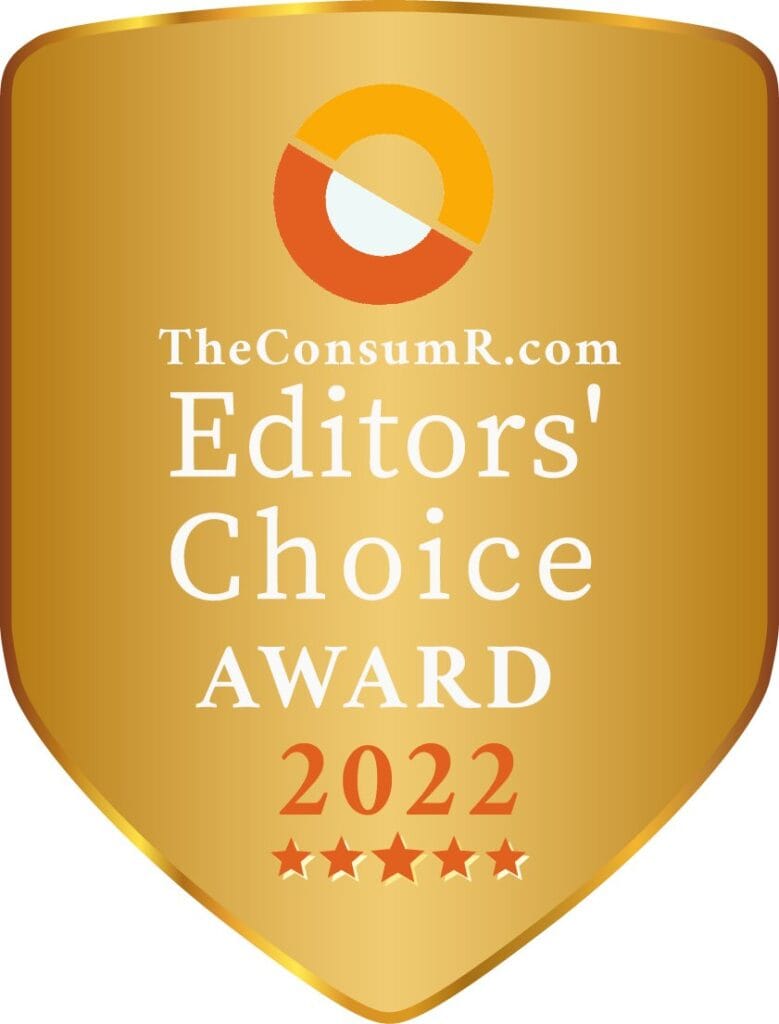 Incredible performance and lots of power make it incredible value. A must-buy for pool parties and outdoor gatherings.

TheConsumR.com, Editors' Choice Committee
Tronsmart a popular brand of headphones, outdoor speakers and gaming accessories recently launched their new Tronsmart Bang Bluetooth speaker. This speaker is a 60W, IPX6 Waterproof speaker with NFC, Bluetooth, Aux-in, built-in power bank and dual tweeters with dual woofers. This is a full-fledge, all-weather Bluetooth speaker that claims to bring "impactful sound" wherever you go.
Tronsmart Bang specs
The speaker is 361×183.4×150.3 mm and our test unit weighed in at 3027grms (3.027kg). The Bang system features Bluetooth 5.0 support, preloaded with A2DP/AVRCP/HFP/HSP profiles in addition to NFC pairing, AUX and USB audio. TF Card, U-disk is also supported, but we find are seldom used.
Tronsmart rates this device at IPX6, which means this device is waterproof and resistant to a lot of exposure to the elements. According to the IP rating standard, this means that the device is protected against: "water projected in powerful jets (12.5 mm (0.49 in)) against the enclosure from any direction shall have no harmful effects."
The onboard battery is a 10800 mAh lithium-ion which gives most users around 8 hours of continuous playback, varying depending on volume. Two features that can hamper that better life are either the built-in LED lights or what Tronsmart calls their "SoundPulse" feature, together which halves battery life.
Is Tronsmart a good brand?
Tronsmart is a Chinese-based electronics manufacturer based in the Shenzhen district of China, established by Eric Cheng. Tronsmart's products have over 108,175 ratings on Amazon globally with a composite 4.4 average rating. Products from Tronsmart typically have between 12- 18 months warranty, and the company offers a free warranty extension of 6 months for products that are registered on their website.
When reviewing any existing negative reviews on AliExpress for Tronsmart products, Tronsmart appears to take customer feedback seriously by responding directly to negative reviews with appropriate feedback. When not dealing with the company directly, purchasing through third parties appears to be a source of issues for products purchased on Amazon. So we strongly recommend purchasing on AliExpress or from the company if available directly.
So to answer: Is Tronsmart a good brand? We think so.
Tronsmart Bang price
What really stands out about the Bang is its price. While this is going to vary depending on the place where you ultimately purchase it from. On AliExpress, the device retails for $176.70CAD or $134.14USD. On AliExpress the company appears to offer lots of coupons and discounts for the item, so pay close attention to sales no matter where you buy.
In any event, compared to similar devices like the JBL Charge 4 ($239CAD) and the Sony SRS-XB43 EXTRA BASS ($349CAD) this device is an incredible value. While the Tronsmart Bang may not have the same brand clout as the other brands, it performs in the big leagues and you're not missing out by saving money.