Microsoft's eagerly awaited Android-powered Surface Duo will finally arrive on customers' doorsteps on Feb 18th. The device, a hybrid of tablet/mobile devices, features two displays attached by a hinge featuring a Snapdragon 855 processor.
Microsoft first announced the Surface Duo at its 2019 Surface event; customers in Canada have been waiting eagerly for its launch since that time.
Starting at $1,869 CAD for the 6GB RAM (128GB storage) variation, the device is not exactly the most palatable for the budget conscious. The device features two 5.6-inch displays, a 3,577mAh dual battery and an 11-megapixel f/2.0 camera with 4K video support.  
The Surface Duo comes in one additional variant, a 6GB RAM (256GB storage variation), for which the company is reported to charge $1,999CAD.
Both devices, of course, come after a series of failures by Microsoft in the smartphone business. Microsoft could never get either of their mobile platforms, Windows Mobile and Windows Phone, to take off and has divided to stop development by pivoting to Android.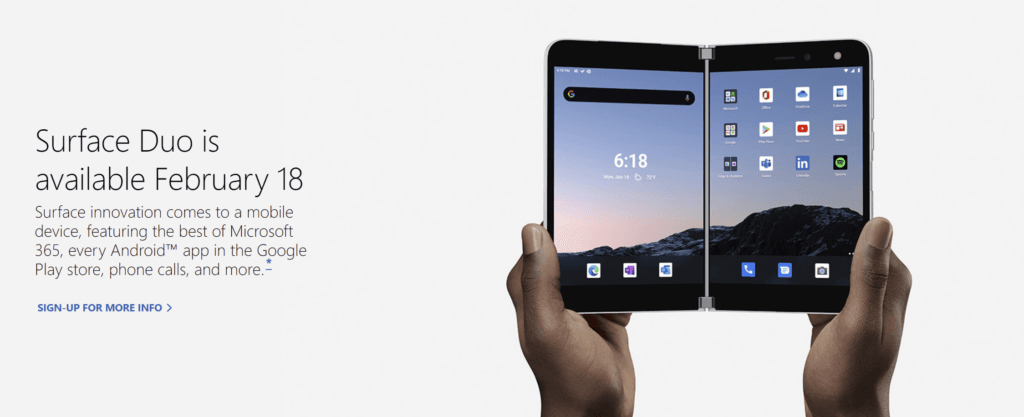 We will update this story as more details surrounding the product launch and promotions become available. Interested customers can get updates from Microsoft by signing up here.