While this may not be the fanciest or most expensive piece of technology we've reviewed this year the Kingston Nucleum USB-C Hub is a staple part of our editor's everyday kit in and around the office.
With two full-size USB 3.1 Gen-1, two USB type-C, a 4K capable HDMI port, MicroSD and SD card reader – it's a compact hub that combines much of the most frequently used connections in a single device. While it may not offer an ethernet port or support for multi-display output, we didn't find that the missing capabilities were frequently desired.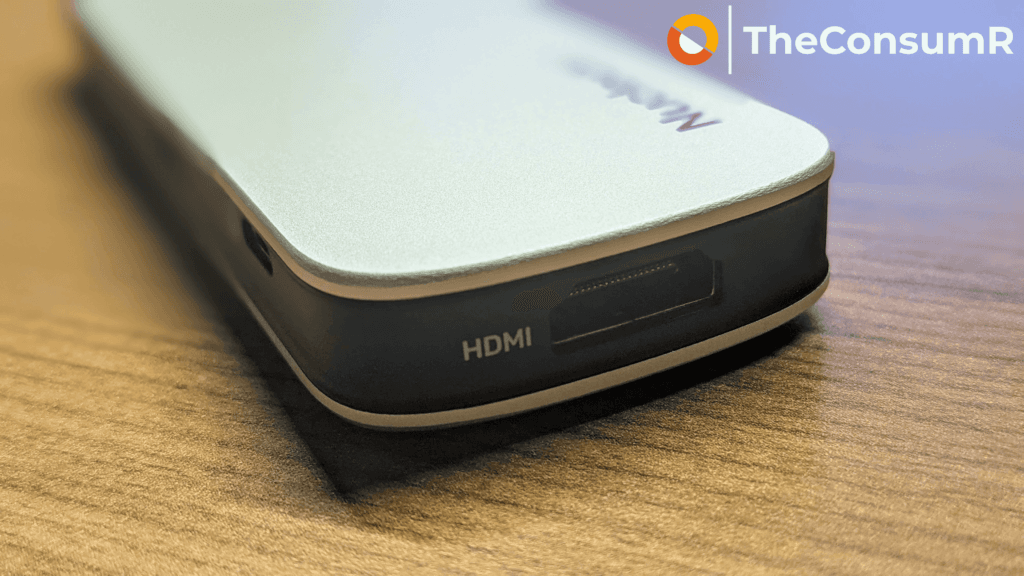 We tested extensively on mobile, desktop and set-top box applications and noticed little compromise. The device performed well with file transfers and withstood weeks of constant strain on all ports in particular over HDMI. When working on set-top boxes like the Chromecast with GoogleTV we found it struggled without having an external power but otherwise performed as expected.
In terms of the unique features of the device, it features up to a 60W USB-C power pass-thru function that allows the HUB to power an Apple MacBook. We could charge a MacBook, charge a mobile phone and run USB file transfers all with little trouble at the same time. While this functionality might appeal to some, we believe it's unlikely many users will find this functionality to be consistently beneficial – however novel.
The Verdict
In terms of value for money, the device retails online for between $69.99CAD to $99.99CAD. This is well in line with other type-C hubs and is competitive in terms of functionality. We believe it's good value and is amongst our top recommended accessories. We believe that this is excellent value and recommend that users who need the additional capabilities of expanded ports give this hub their attention.